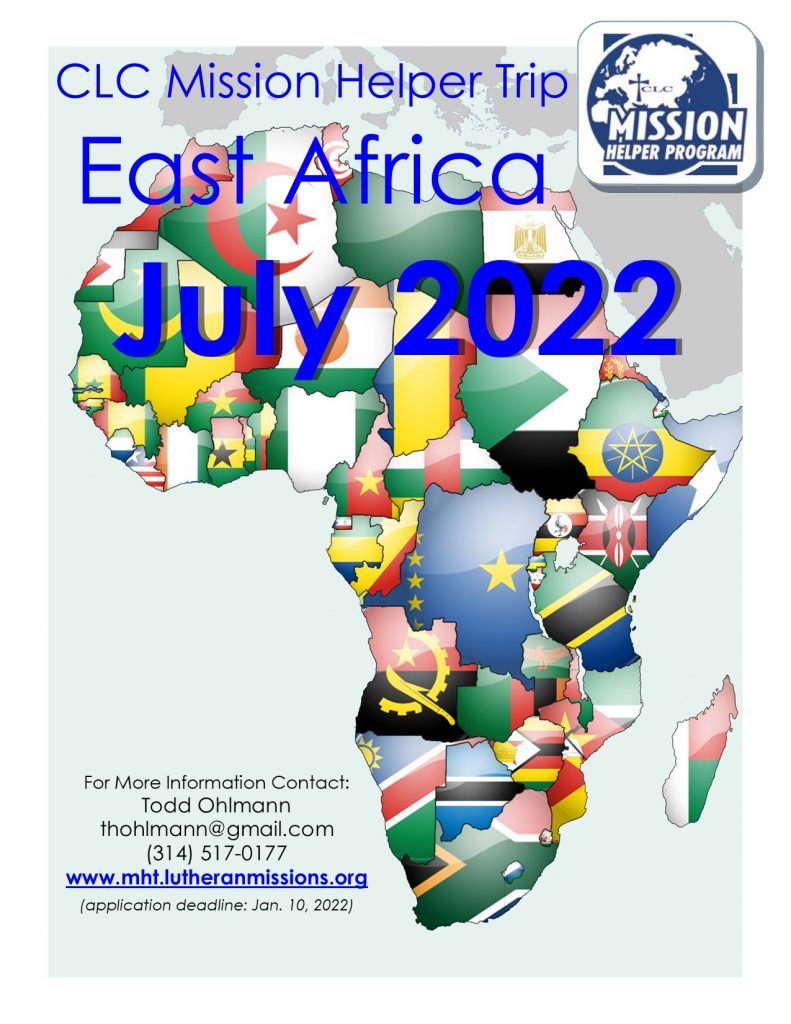 The CLC Mission Helper Program, under the direction of the CLC Mission Board, organizes and schedules trips to Africa, India, and Nepal on a rotating basis. These trips typically take place in the month of July. The exact dates of the trip vary from year to year, but the goals of each trip are determined by our Savior who told us to go into all the world and preach the Gospel. The main focus of this trip will be presenting the Gospel, through a series of child evangelism lessons, to member and non-member children in village congregations.
Apply Here: 2022 Mission Helper Application
There are many things you will need to prayerfully consider as you think about volunteering for this trip. What follows is a short list that could be helpful in your consideration:
The length of the trip will be 3 to 4 weeks.
The approximate cost is $3000.00—$3,500.00. This includes airfare and other expenses such as lodging, transportation, travel insurance, passports, visas etc.
Vaccinations, anti-malaria meds, and other medical costs are not included in approximate cost listed above.
You must be at least 18 years of age (unless accompanied by a parent)
You will be asked to submit an application accompanied by a letter of recommendation from your pastor.
The Deadline for Applications is January 10, 2022
A $2200 deposit will be due in Mid-February.